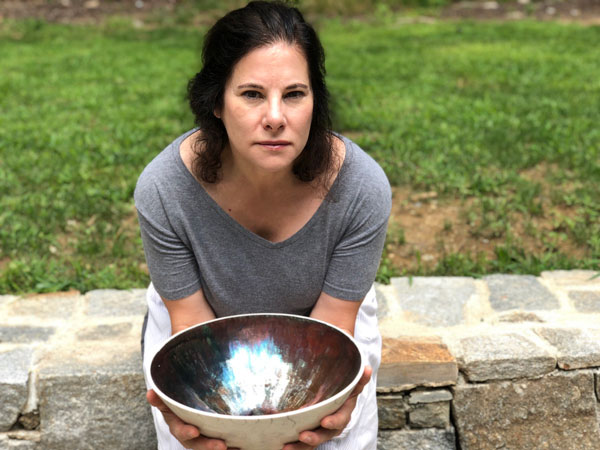 Amanda Duchen
Born in Johannesburg, South Africa, Amanda attended the University of the Witwatersrand and obtained a degree in Architecture. Since then, she has worked as a licensed architect in the UK, New York, and Connecticut. After moving to Connecticut, she has primarily focused on ceramics.
As an artist, both in architecture and ceramics, she is inspired in transforming an idea into a functional reality. The bulk of her work is composed of porcelain, stoneware, and raku clay – always with the goal of attaining excellence and beauty in architecture and design and to contribute to the common cultural heritage. She believes strongly in surrounding oneself with pleasing objects and comforting environments and strives to integrate the space as a welcoming refuge.
Through the use of different ceramic glazes, clays and firing techniques, including Raku, every piece she creates is unpredictably and delightfully unique. She continues to be enthralled and fascinated by the power and liberty one has in ceramics. Her training as an architect can be seen in the ceramic pieces where she plays with form and space in often unusual ways. She aims to create smooth, organic forms, which should be enjoyable and pleasing to the eye. Her pieces are more than pieces of art, intended to be used, nurtured and enjoyed so they bring comfort and joy always.
Instagram: @amandaduchen
Web: www.studioduchen.com