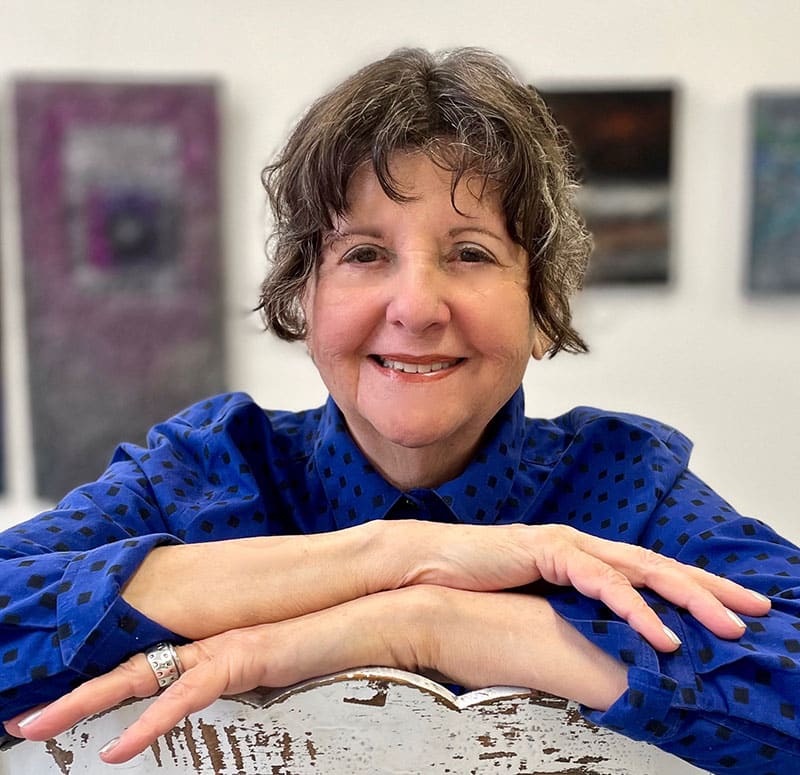 June Ahrens
June Ahrens, is a graduate of SUNY Purchase College, New York received a BFA degree(Summa Cum Laude) and was part of an advanced studies group at Yale University.
She has participated in numerous one-person shows, group exhibits, and collaborative installations throughout the United States as well as Internationally.
Her work has received awards from the National Endowment for the Arts, and the Duracell and Polaroid Foundations.  Her work was nominated for a Joan Mitchell Foundation grant.  She was also granted the Distinguished Advocate for the Arts Award by the Connecticut Commission on the Arts as well as an Individual Artists Grant.
Ms. Ahrens had an installation acquired by the Kemper Museum, Kansas City, MO for their permanent collection.  Her work is also in the collection of the Trustman Gallery, Boston, MA, Housatonic Museum, Bridgeport, CT, Contemporary Gallery of Art, Sacred Heart University, Fairfield, CT, and Silvermine Arts Center, New Canaan, CT.
Instagram: @juneahrens
Web: www.juneahrens.com